UNBILICAL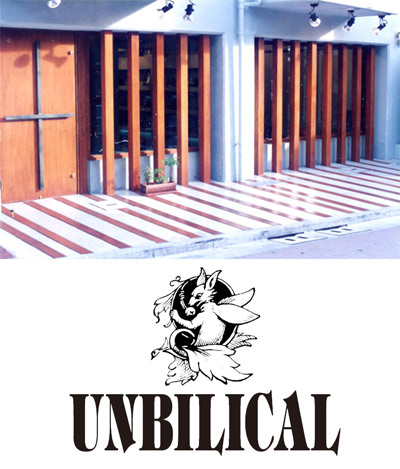 【TOKYO BOPPER Original Brand.】
UNBILICALは1999年に生まれたブランドです。
ドメスティックブランド ブームが終わり
原宿アパートメントが、GAPのあるビルに・・・・
やはり変化の年でした。
信条はBBと同じ。違うのは
"普通は嫌だけど、普通にシンプル"
BBと対極に見える気分。でも実は同じ。
そんな気分の為のブランド。
UNBILICAL is the brand which was born in 1999.
The boom of domestic brand had come to end, and it was the year
HARAJYUKU apartment changed into the building where GAP is in.
It was also the year of change as well as we mention in the BB's introduction. The principle of UNBILICAL is almost same as BB,
but there is a little difference「dislike ordinary, but simple as normal」
It seems opposite of BB, but in fact it is same.
UNBILICAL is the brand for people's delicate feeling.