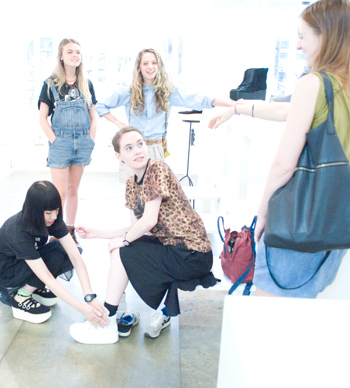 暑いのに・・・
色んな所から来てくれて
ありがとうございます。
せっかくなので・・
靴の事、色々聞いて下さい
知ってる事は全て
お答えします。
今知らない事も
後でブログでお答えします
いつまでもきれいに
履いてもらいたいから。
It's so hot outside recently.
So,We wanna say thank you
to everyone who came to our shop.
Please ask us whatever
you want about shoes.
We"ll tell you everything what we know
and also anything even we never know,
we'll answer on this blog.
We wish you to wear
our shoes clean forever.